OUR PRODUCTS
Solutions for Travel and Loyalty
We have software solutions for both loyalty and travel data processing.
Travel Data Gateway
Our flagship product, Travel Data Gateway (TDG) is a global travel data validation tool that uses data imported from any booking application. Our product takes the data, cleans it, and then exports it directly to the mid or back office system of your choice or 3rd party reporting application. TDG eliminates the need for costly manual labor and provides valid data immediately for reporting.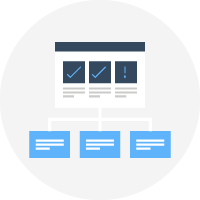 Loyalty Point Advantage
Loyalty Point Advantage (LPA) is an easy to use, web-based travel product redemption system for loyalty and reward program providers. This innovative application provides a unique, logical, and fluid experience for loyalty program users wanting to use their loyalty points for travel.