OUR SERVICES
Application Engineering, Software Design, Programming, Installation, and Ongoing Support
Custom Software Design and Programming
We will guide you through the software design, the programming process, and application implementation, including ongoing support once the product is launched.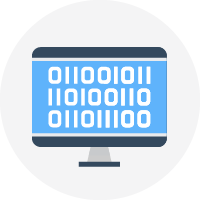 Data and Application Integration
We specialize in taking disparate data sources and merging them into a common, unified format. This data becomes a universal industry standard (OTA), so it can be imported from an outside source or exported to an inside back office system or reporting tool. We are experts in API integration—taking any formatted application structure and incorporating it with another, to create unified and fluid application.